Our Suppliers: Untouched World - The Merino brand worn by Obama
Posted on January 12 2018
Our Suppliers: Untouched World
Ethical, sustainable, top quality merino clothing

Untouched world make beautiful, sustainable and ethically sourced natural fibre garments. Their brand ethos is simple; create easy to wear, easy care pieces that will last for years and years. Pieces that not only make you feel good inside and out, but are also easy on the earth. Quality and sustainability are the pillar stones of the brand and they are very adamant they will not compromise on either.

Untouched world are the first and only lifestyle fashion company in the world to be recognised by the United Nations for sustainability.
What does sustainability mean? Sustainable fashion, also called eco fashion, is a part of the growing design philosophy and trend of sustainability, the goal of which is to create a system which can be supported indefinitely in terms of human impact on the environment and social responsibility.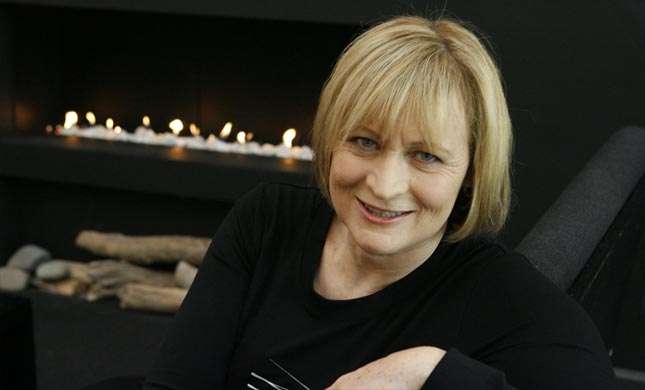 Untouched World was founded by Peri Drysdale, a leading pioneer in the New Zealand wool and knitwear industry. Peri recognised the negative effects the fashion industry was having on the environment and the workers in factories.
"Depending who you talk to, clothing is one of the top two or three dirtiest industries and has some of the most hideous human rights issues going on the planet," Peri says.
Peri thinks all companies should have a clear understanding of their impact on the environment, and keep a close eye on their supply chain.
"Its important to look at the product life cycle, making sure the people who work on your clothes are being treated well."
Untouched World and The Cashmere Company have teamed up to bring our customers the most versatile, classic merino layering pieces for men and women. These pieces are a must have in winter, summer or the in-between seasons when the weather can swing between warm and cold. These products will be the building blocks of your trans seasonal wardrobe.

Our Untouched World x The Cashmere Company merino is easy to care for (machine washable), anti-bacterial, odour resistant and have clever temperature regulating properties. It is also super soft and styled in classic fits that will flatter any body type, and become a wardrobe essential.