Cashmere In Summer?!
Posted on October 19 2017
Yes, we know something you dont.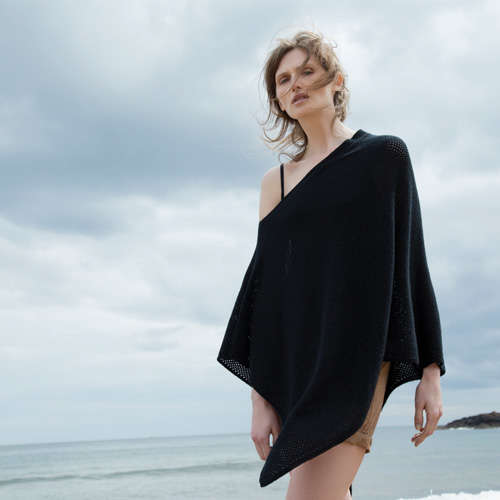 People often snigger at us when we suggest cashmere in Spring and Summer but really, if they won't listen, we're happy to keep this secret to just us… The magical fiber is beautiful to wear in spring and summer!

Cashmere is a remarkably clever fiber, not only is it super soft and beautiful to wear but it is also thermostatic - it listens to your body temperature. This is because of the extreme temperatures the cashmere goats endure in their natural habitat in Mongolia; in winter the temperature drops to below -40 degrees but in summer it soars right back up to 40+ degrees. These high temperatures mean that cashmere has to be warm in winter but breathable in Summer.

Cashmere summer styles are often designed in a thinner ply yarn, 1 or 2 ply rather than our winter styles that are 3 or 4 ply, meaning you get the luxury of wearing the luxurious fiber but not the bulk.

Summer styles we love are ponchos, travel wraps and all things in a gauzy knit. Layer, layer, layer is the key as there is nothing worse than feeling cold once the sun has gone down in the evenings.